2016 SPRING - Understanding Disease through Mining Clinical Trial Data
DATE, LOCATION & HOST
The 2016 Spring PRISME Forum Technical Meeting was held Thursday, the 19th of May, 2016 by MSD at its MSD IT Global Innovation Center located at Riverview, Svornosti 3321/2, Prague 5 – 150 00.
The meeting was preceded by a networking reception the evening of Wednesday, the 18th of May.
PRISME Forum Technical Meeting Chair:
Thomas Lønborg-Jensen, Novo Nordisk
PRISME Forum Chair:
Olivier Gien, Sanofi
Understanding Disease through Mining Clinical Trial Data
Standard measures of human physiology are no longer enough to guide the next generation of medicines. Advances in technology are enabling the generation of new data types with finer granularity and more dimensions in information content. A deeper understanding of disease is arising from molecular data generated on biospecimens from patients enrolled in clinical trials. Further understanding of disease and drug response may be achieved with continuous physiologic readouts using biosensor technologies. These data will drive target selection, patient stratification and understanding of therapeutic and adverse responses.
This technical meeting will cover the following topics:
– Ability to capture novel data types in a clinical trial, e.g. biosensor data, smart phone data
– Clinical Sample Data: Types and Analytical Methods/Models
– Workflows and processes for enabling the integration of clinical and molecular data
– Approaches that companies are following to enable broad re-use of data
– Analysis environment for the primary and secondary use of such data
– Bioethical (legal and privacy) and regulatory requirements for working with such data
– Example of data management by a company in another industry with similar data challenges
A PRISME Forum Technical Meeting Advisory Committee (TMAC) has been set up to provide guidance on agenda topics and appropriately qualified speakers.
The committee members are listed below:
| | | |
| --- | --- | --- |
| Thomas Lønborg-Jensen | Novo Nordisk | Vice President, R&D IT |
| Nadir Ammour | Sanofi | eClinical Director |
| Jim McGurk | Daiichi-Sankyo | Senior Director R&D IT |
| Scott Oloff | Boehringer-Ingelheim | Executive Director of IT Research, Development, and Medicine Enablement |
| Dave Sedlock | Takeda | Head, Global Research IT |
| Nico Stanculescu | PRISME Forum | |
| Susie Stephens | Pfizer | Senior Director R&D BT |
| John Wise | PRISME Forum | Programme Coordinator |
The PRISME Forum Technical Meeting Advisory Committee will be looking for qualified speakers to address relevant topics including:
Use cases:

demonstrating how new clinical trials paradigms can bring demonstrable value
from other industry sectors to gain new insights into data sharing and pre-competitive collaborations

Strategies for the deployment of mobile devices and/or wearables addressing data standards and regulatory compliance
Next Generation Clinical Trials Data Management – including data sharing, data provenance and metadata management
Secondary use of Clinical Trials data
Patient-centric approaches to the new clinical trials paradigms including privacy and ethics
The global clinical trials environment and the need to conform with different laws and regulations
PRISME Forum members will be able to identify and define new clinical trials opportunities (including technologies, services and business models) that can impact R&D in their parent companies and find opportunities to partner to deliver pre-competitive capabilities that increase the effectiveness of their bio-pharma R&D.
For more information or for any suggestions, please get in touch with John Wise, Programme Coordinator for the PRISME Forum: jcmwise@prismeforum.org or +44 7768 173518.
All sessions were held at the MSD's Innovation Center located at Svornosti 3321/2, 150 00 Prague 5, Czech Republic.
TIME

SESSION

SPEAKER/CHAIR

Wednesday, May 18, 2016

18:45
Gather in hotel lobby for departure to PRISME Forum Group Reception (Business Meeting delegates and Technical Meeting delegates)

Thursday, May 19, 2016

8:00
Gather in the hotel lobby for shuttle departure to the meeting venue
8:30
Check-in; poster installation
8:45
Welcome Notes
Olivier Gien, Chair, PRISME Forum; Global Head, Clinical IT, Sanofi
8:50
Introduction
Thomas Lønborg-Jensen, Technical Meeting Chair, PRISME Forum; VP R&D Project Execution, Novo Nordisk
9:00

SESSION 1: PERSPECTIVES

Chair: Thomas Lønborg-Jensen, Technical Meeting Chair, PRISME Forum; VP R&D Project Execution, Novo Nordisk
9:00
Advanced Analytics with Trial Data: a Cross-industry view of Best Practices for Leveraging Internal Assets
Jonathan Usuka, Knowledge Expert, Pharmaceuticals & Medical Products, McKinsey
9:30
IMI Code of Practice for the Secondary Use of Health Data
Anne Bahr, R&D Privacy Officer, Sanofi
10:00
A Trustworthy Ecosystem for Reusing Health Data for Research
Pascal Coorevits, Professor, Ghent University; VP for Research, EuroRec
10:30
Coffee Break
11:00

SESSION 2: PANEL DISCUSSION

Chair: Jim McGurk, Sr. Director, Data Architecture, R&D Informatics, Daiichi Sankyo
Governance Models for Secondary Use of Human Data
Katherine Tucker, Senior Manager - Patient-level Data Sharing, Roche
PROACT: Engaging Patients Through Innovative Governance
Dónal Landers, Senior Director Physician, AstraZeneca
The Value of IT In Biomarker Execution: A Clinical User Story
Rebecca Blanchard, Head of Clinical Pharmacogenomics and Operations, MSD
Scott Thomas, Director of IT, Translational Medicine, MSD

Technology View: Analytics Informing Decisions
Matej Adam, IBM Watson Health
12:00

SESSION 3A: POSTERS

Peter Gamble, Director, Research to Release, MSD IT Global Innovation Center
12:00
Introductions - Poster Rotations (Three 15 minute rotations)
P1
Evolving Aspects of Anonymisation in Data Re-Use
Dave Handelsman, Senior Director, Strategy and Product Development, d-Wise
Chris Olinger, Chief Technology Officer, d-Wise
P2
Patient Engagement: The Intersection of Motivations, Activities and Physiology
Peter Gamble, Director, Research to Release, MSD IT Global Innovation Center
P3
Gaining Business Insight for Clinical Trials - Text Analytics for a Data-Driven Approach
Jane Reed, Head of Life Science Strategy, Linguamatics
P4
Mobile Solutions for (Diabetic) Clinical Trials
Scott Dixon, Global Vice President, eCOA Sales, ERT
Helle Ingemann Nielsen, Project Manager - EDC Process Specialist, Novo Nordisk
P5
De-Identification of Clinical Trial Data at Novo Nordisk A/S to Enable Secondary Use of Anonymized Data for Research
Adel Salem, Senior Programmer, Novo Nordisk
P6
Biobanking for Secondary Use of Clinical Samples and Data
Martin Urban, Lead IT Business Consultant, Boehringer Ingelheim
12:50
Lunch
14:00

SESSION 3B: POSTERS

Peter Gamble, Director, Research to Release, MSD IT Global Innovation Center
14:00
Poster Session (Remaining three 15 minute rotations)
14:45

SESSION 4: PLENARY PRESENTATION

Chair: Nadir Ammour, Domain Head, Patients & Partner Mgt, Sanofi
14:45
Anonymization and Sharing of Individual Patient Data from Clinical Studies
Jason Coarse, Biostatistician, UCB
15:15

SESSION 5: KEYNOTE PRESENTATION

Chair: Thomas Lønborg-Jensen, VP R&D Project Execution, Novo Nordisk
15:15
Legal, Regulatory & Ethical Issues in the Secondary Use of Genomics Data
Wendy Chung, Director, Clinical Genetics Program, Columbia University
16:00
Coffee Break and Preparations for SESSION VI: Bringing It All Together – Table Captains will meet to frame the structure of the session. A slide will provide clear instructions for the round-table discussion groups.
16:30

SESSION 6: BRINGING IT ALL TOGETHER

Chair: David Sedlock, Head, Global Research IT, Takeda Pharmaceuticals
16:30
Table Discussions – Supervised by Table Captains
17:15
Plenary: Table Captains' Feedback
17:45
Plenary: Discussion of readout; Determine next steps
18:15
Awards
Chair: Thomas Lønborg-Jensen, Technical Meeting Chair, PRISME Forum; VP R&D Project Execution, Novo Nordisk
18:30
Networking Reception (return to hotel will follow at 19:30)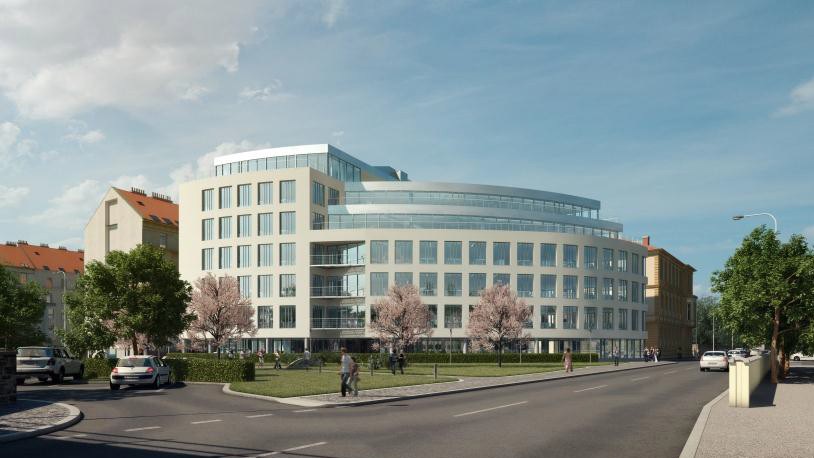 HOTEL
The hotel for this meeting is The Mamaison Hotel Riverside Prague located at:
Janáčkovo nábřeží 15
150 00, Prague 5
Czech Republic
To reserve a room, please use the following link to the discounted room block: http://bit.ly/1UCnR6M
If rooms may not available through this link, please contact the secretariat to ensure a room reservation at a discounted block price
Hotel website: Click here
DISTANCE BETWEEN MEETING VENUE AND LOCAL AIRPORTS
Prague Ruzyne Airport (
Václav Havel Airport Prague
) is the largest international airport in the Czech Republic with more than 50 airlines flying in.
The national carrier is Czech Airlines, a member of the Sky Team group (along with Delta, Air France, and Alitalia).
The airport is located about 18 kilometers (11 miles) northwest from the center of Prague and the MSD facility.
TAXI
PROFI TAXI
Contact: +420 844 700 800
Payment possible by cash or credit card (AMEX is accepted)
FIX TAXI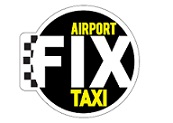 Taxi service at guaranteed tariff prices based on the number of kilometers traveled.
AAA RADIOTAXI
Taxi service at guaranteed tariff prices based on the number of kilometers traveled.
Contact counters of taxi operators are located at the arriving hall of Terminal 1 and 2. Departure points are displayed in front of arriving halls.
ARRIVING BY TRAIN
Prague's main station,
Praha Hlavni Nádraží (Metro Line C),
is located almost in the city center. The MSD facility is about an 18 minute drive or taxi from the train station.
Praha Hlavni Nadrazi (Main Train Station)
Wilsonova 8, New Town, Prague 2 Czech Republic
Tel: +420 840 112 113
The nearest Metro station to the MSD facility is Andel (on Line B). It is about a 10 minute walk from the station (a map or smartphone to guide you is recommended).
SHUTTLES
Shuttles will be provided to transport attendees to and from the hotel and MSD facilities.
CONTACTS AT MSD
Some useful contacts to have at MSD:
Reception Desk:
+420 277 026 000
Zuzana Stejskalová – Office & Facility Manager:
+420 601 560 074
Lucie Herkusová – Office Coordinator:
+420 603 809 033
Tereza Vachlová – Travel Coordinator:
tereza.vachlova@merck.com
Important general contacts:
112 – Emergency Calls
155 – Medical First Aid
156 – Municipal Police
150 – Firefighters