2016 FALL - New Ways of Generating Insights in Biopharmaceutical R&D
DATE, LOCATION & HOST
The 2016 fall PRISME Forum Technical Meeting was held Thursday, the 17th of November, 2016 and was hosted by Celgene at Green Acre Campus Pointe located at 10300 Campus Point Drive, San Diego, CA 92121.
The meeting was preceded by a networking reception the evening of Wednesday, the 16th of November.
PRISME Forum Technical Meeting Chair: Martin Leach, Alexion
PRISME Forum Chair: Olivier Gien, Sanofi
FALL 2016 TECH MEETING
Thursday, May 21, 2015
Meeting hosted by Celgene
New Ways of Generating Insights in Biopharmaceutical R&D
R&D is at the center of innovation in the biopharmaceutical industry. It is both a challenge to – and an opportunity for – leaders in biopharmaceutical R&D IT to understand, encourage and enable this innovation and to bring new methodologies, approaches, capabilities and technologies to support this ever-evolving landscape of R&D strategies. As such, leaders in R&D IT must stay abreast of emerging trends and technologies. Furthermore, it is not uncommon for R&D IT to perform R&D in IT to create new capabilities that once recognized and acknowledged by other IT groups in other functions in biopharma get leveraged further across the enterprise.
At the PRISME Forum Spring 2016 meeting, key industry trends were identified in Cloud, Digital & Mobile Health Technologies, Big Data, and Knowledge Management. The PRISME Forum Fall 2016 meeting will be held in California, close to the hotbed of innovation in Silicon Valley. As such the PRISME Forum is keen to bring insights into these areas of interest as well as exploring some of the collaboration/social technology areas that are prevalent in this location.
Through an engaging agenda with established and emerging companies and technologies, the meeting will – using a variety of approaches – explore new methods of R&D enablement. Likely topics will include data exploration, knowledge creation, health monitoring and management and intelligent collaboration. Leveraging the expertise of venture capitalists, delegates to this Technical Meeting will gain wider insights into additional emerging trends that could be applied to biopharmaceutical R&D to enable insight generation.
A PRISME Forum Technical Meeting Advisory Committee (TMAC) has been established to provide guidance on agenda topics and appropriately qualified speakers. The committee members are listed below:
| | | |
| --- | --- | --- |
| Martin Leach (Chairman) | VP R&D IT | Alexion |
| David Christie | VP R&D Informatics | Amgen |
| Kim Smyth | Program Director, CTO Office | AstraZeneca |
| Pascual Starink | Director, IT Business Partner, Translational and Early Development | Celgene |
| Joel Ekstrom | VP Global Life Sciences IT | Ionis Pharmaceuticals |
| Alex Schuleit | Senior R&D Business IT Development Manager | Lundbeck |
| Jens Noack Skærbæk | Corporate VP R&D IT, | Novo Nordisk |
| Ashok Upadhyay | Global R&D IT Leader | Otsuka |
| Brian Ellerman | Head of Digital Health Partnering and Innovation | Sanofi |
The PRISME Forum Technical Meeting Advisory Committee will be looking for qualified speakers to address relevant topics including:
New technologies enabling new ways of managing clinical trials
Emerging trends in R&D/Healthcare IT investment
Digital health approaches and technologies including mobile
Data aggregation, distillation and visualization – including 'omics' and Real World Evidence
Knowledge management approaches including computational linguistics and
Application portfolio simplification
Collaboration technologies
For more information or for any suggestions, please get in touch with John Wise, Programme Coordinator for the PRISME Forum on jcmwise@prismeforum.org or +44 7768 173518.
All sessions will be held at Green Acre San Diego,

10300 Campus Point Drive SD, CA 92121

.
TIME

SESSION

SPEAKER/CHAIR

Wednesday, November 16, 2016

18:45
Gather in hotel lobby for departure to PRISME Forum Group Reception (Business Meeting delegates and Technical Meeting delegates)

Thursday, November 17, 2016

8:00
Gather in the hotel lobby for shuttle departure to the meeting venue
8:30
Check-in; poster installation
8:45
Welcome Notes
Olivier Gien, Chair, PRISME Forum; Global Head, Clinical IT, Sanofi
8:50
Introductions
Martin Leach, Technical Meeting Chair, PRISME Forum; VP R&D IT, Alexion
9:00

SESSION I: KEYNOTE PRESENTATIONS

Chair: Martin Leach, Technical Meeting Chair, PRISME Forum; VP R&D IT, Alexion
9:00
Trends in Life Science & Healthcare R&D IT
Peter Gassner, Founder and Chief Executive Officer, Veeva Systems
9:45
Internet of Medical Things: Smart, Patient-Centered and Frictionless
Gene Dantsker, Director, Business Development, Qualcomm Life
10:30
Coffee Break
11:00

SESSION III: PANEL DISCUSSION: "Picking and Backing the Next Horse in IT"

Chair: Martin Leach, Technical Meeting Chair, PRISME Forum; VP R&D IT, Alexion
11:00
The Entrepreneur's Perspective
Noah Craft, CEO, Science 37
11:10
The Biopharma Venture Fund R&D Perspective
Abhishek Shankar,Vice President, Industry Head Life Sciences, HCL America
11:20
The Biopharma R&D IT Perspective/Innovation
George Goldsmith, Senior Director Business & Technology Transformation, Otsuka
11:30
Technology Venture Fund Perspective – Technology Investments
Jim Doehrman, Operating Partner, Sierra Ventures
11:40
The Biopharma R&D IT Perspective / Innovation
Hal Stern, Executive Director, Applied Technology, Merck
11:50
MODERATED PANEL DISCUSSION – Q&A
12:30

SESSION IIIA: POSTERS

TBD
12:30
Introductions/Poster Rotations (Three 15 minute rotations)
P1
Proactive Drug Safety Surveillance
Richard Loomis, Chief Medical Officer and VP of Informatics, Practice Fusion
J Michael Sprafka, Executive Director, Center for Observational Research, Amgen
P2
Big Data Processing & Analytics
Bavesh Patel, VP of Sales/Go-to-Market, Databricks
P3
The Tumor Model Compendium: Knowledge Sharing for Immuno-Oncology Hypothesis Testing
Sabine Schefzick, Director, Oncology & Vaccine R&D BT, Pfizer
Peter Roberts, Manager, Oncology & Vaccine R&D BT, Pfizer
P4
Kratos: Enabling Single Cell Genomics
Rajiv Pande, President and CEO, Smpl Bio
P5
Augmenting the Reality of Healthcare
Robert Zambon, Chief Scientist and Life Sciences R&D Practice Lead, Booze Allen Hamilton
P6
Deep Learning Technology in Healthcare
Lina Nilsson, COO, Enlitic
13:15
Lunch
14:15

SESSION IIIB: POSTERS

TBD
Poster Session (Remaining three 15 minute rotations)
15:00

SESSION IV: PLENARY PRESENTATIONS

Chair: TBD
15:00
Real World Evidence Generation: Preparing for the Future
Cathy Critchlow, VP for Observational Research, Amgen
15:30
Changing the Shape of Pre-clinical Research and Clinical Practice through 3D Bio-Printed Organs
Eric David, Co-founder, Chief Strategy Officer, Organovo
16:00

SESSION V: MEETING SUMMARY AND AWARDS

Chair: Martin Leach, Head, VP, R&D IT, Alexion
16:45
Networking Reception (return to hotel will follow at 18:00)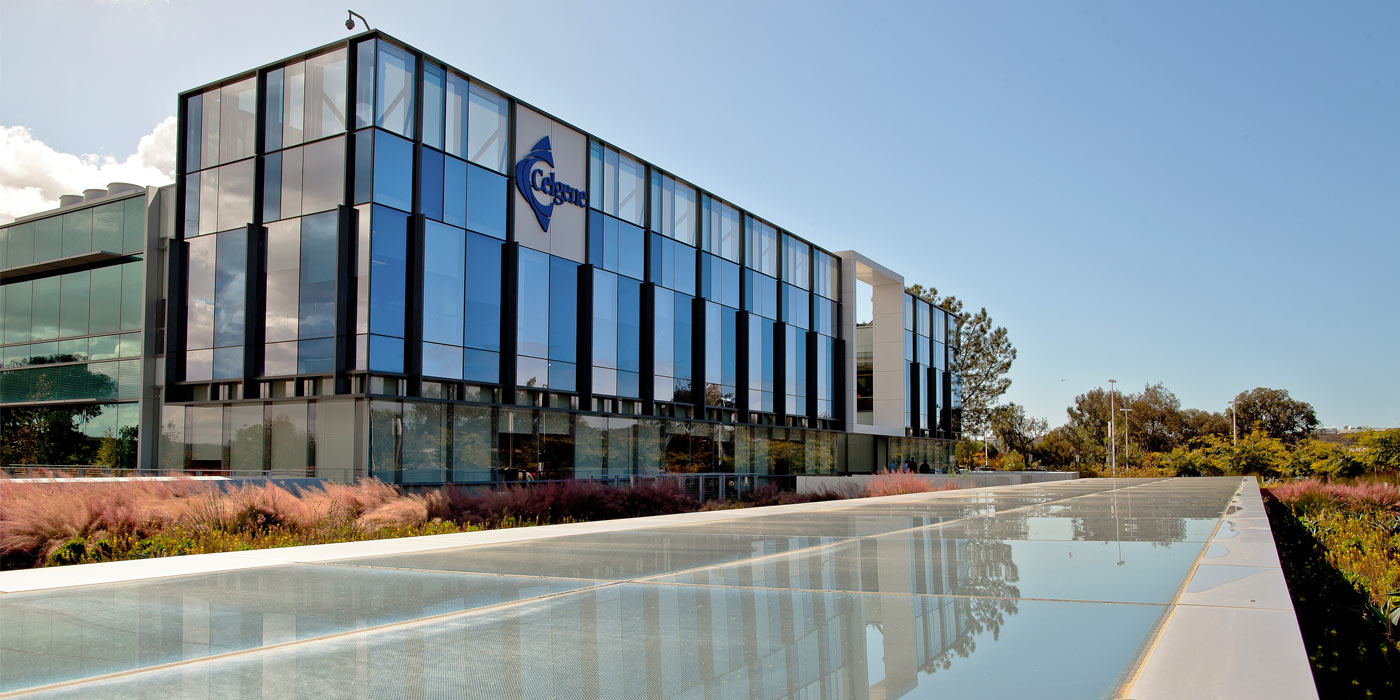 HOTEL
The hotel for this meeting is the
HYATT REGENCY LA JOLLA AT AVENTINE
3777 La Jolla Village Drive, San Diego, CA 92122, USA
To reserve a room, please use the following link:
DISTANCE TO MEETING VENUE FROM THE AIRPORT
San Diego International Airport (SAN), also known as Lindbergh Field, is an international airport 3 mi northwest of downtown San Diego, California, United States. It is operated by the San Diego County Regional Airport Authority.
The Hyatt Regency La Jolla is a 20 minute drive north from the San Diego International Airport (13.5 mi/22 km).
The meeting venue at Green Acre/Campus Point is a 25 minute drive north from San Diego International Airport (16 mi/25 km).
CAR SERVICES
UberX transfers between the San Diego International Airport and the Hyatt Regency La Jolla range between $20-26 (though fares may change due to weather, availability, etc.).
MEETING AND SOCIAL EVENT VENUE TRANSFERS
Morning and afternoon transfers will be offered between the hotel, the meeting venue and the social/networking events (per program outline).