WEBINARS, SURVEYS, WHITE PAPERS AND MEMBER PUBLICATIONS
tranSMART Foundation
tranSMART Foundation
The live webinar was held September 16, 2013, 11:00 am – 12:30 pm US Eastern Time (this is the "follow-up" tranSMART Webinar designed to enhance the discussion we had on the topic at the spring meeting in Paris – review Michael Braxenthaler's presentation here).
OBJECTIVES:
This tranSMART webinar recording will:
showcase the tranSMART Platform in use to support:
TRANSLATIONAL SCIENCE – Paul Avillach, MD, PhD, Assistant Professor, Paris Descartes Université; PostDoc, Harvard Medical School, Center for Biomedical Informatics.
PATIENT ORGANIZATIONS – Magali Haas, MD, PhD, Chief Science & Technology Officer,One Mind for Research;  Sirimon O'Charoen
and will address:
THE ROLE OF THE tranSMART FOUNDATION in providing the sustainability model for the tranSMART standard – Michael Braxenthaler, PhD, Co-CEO, tranSMART Foundation
PRESENTERS: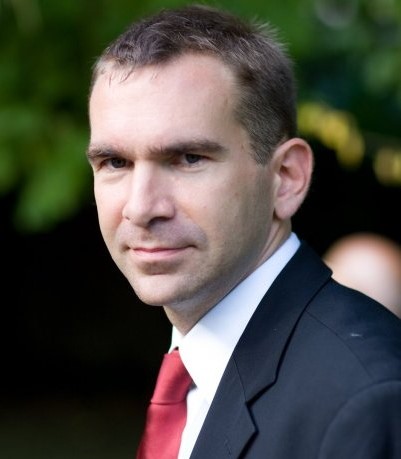 Paul Avillach holds an MD in Public Heath, Epidemiology, Biomedical Informatics and PhD in Biomedical Informatics. He is Assistant Professor at Paris Descartes University and has started a Postdoctoral training at the Center for Biomedical Informatics, Harvard Medical School, under the supervision of Professor Isaac Kohane.
Contact: Paul_Avillach@hms.harvard.edu 
https://cbmi.med.harvard.edu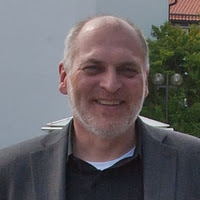 Michael Braxenthaler, PhD, is  Global Head Strategic Alliances, Pharma Research and Early Development Informatics, Roche, President, Pistoia Alliance; and Co-CEO, tranSMART Foundation.
After brief university appointments at the University of Salzburg and the University of Maryland, Michael joined Roche in 1996 as a bioinformatics scientist. He has spent his career there in positions of increasing responsibility, culminating in his current role as global head of strategic alliances in pharma research and early development informatics.
Michael joined the Pistoia Alliance in 2009 as external liaison and stepped into the role of president in 2011. In this position, he intends to foster the creative potential of the Alliance's uniquely diverse membership to find new, impactful ways to address R&D challenges while maintaining an emphasis on delivering value.
Michael received his PhD from Tübingen University.
Contact: michael.braxenthaler@pistoiaalliance.org
http://www.transmartfoundation.org/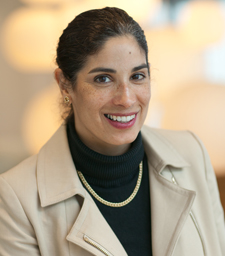 Magali Haas, MD, PhD, is Founder and CEO of Orion Bionetworks. She also serves as Chief Science and Technology Officer for One Mind for Research, a nonprofit organization launched in May 2012, which seeks to advance the development of preventions and cures for brain disorders in this decade.
Magali has over 15 years of pharmaceutical executive and clinical research experience, predominantly at Johnson & Johnson, where she assumed broad end-to-end development leadership roles in medical marketing, full clinical development, early development, and translational and biomarker sciences in psychiatry and neurology. As an "intrapreneur" at J&J she established the first NS Integrative Solutions department, and co-founded the first Companion Diagnostics Center of Excellence as well as the first Healthcare Innovation team. She serves on several advisory boards including the Irish Health Review Board, International Neuroinformatics Coordinating Facility, IMEC for nanoelectronics, and Guardian Angels for biosensors.
Magali earned her bachelor of science degree in bioengineering from the University of Pennsylvania, a master of science degree in biomedical engineering from Rutgers University, New Jersey, and a medical degree and doctorate in neuroscience from Albert Einstein College of Medicine, New York.
Contact: magali.haas@1mind4research.org
https://www.1mind4research.org/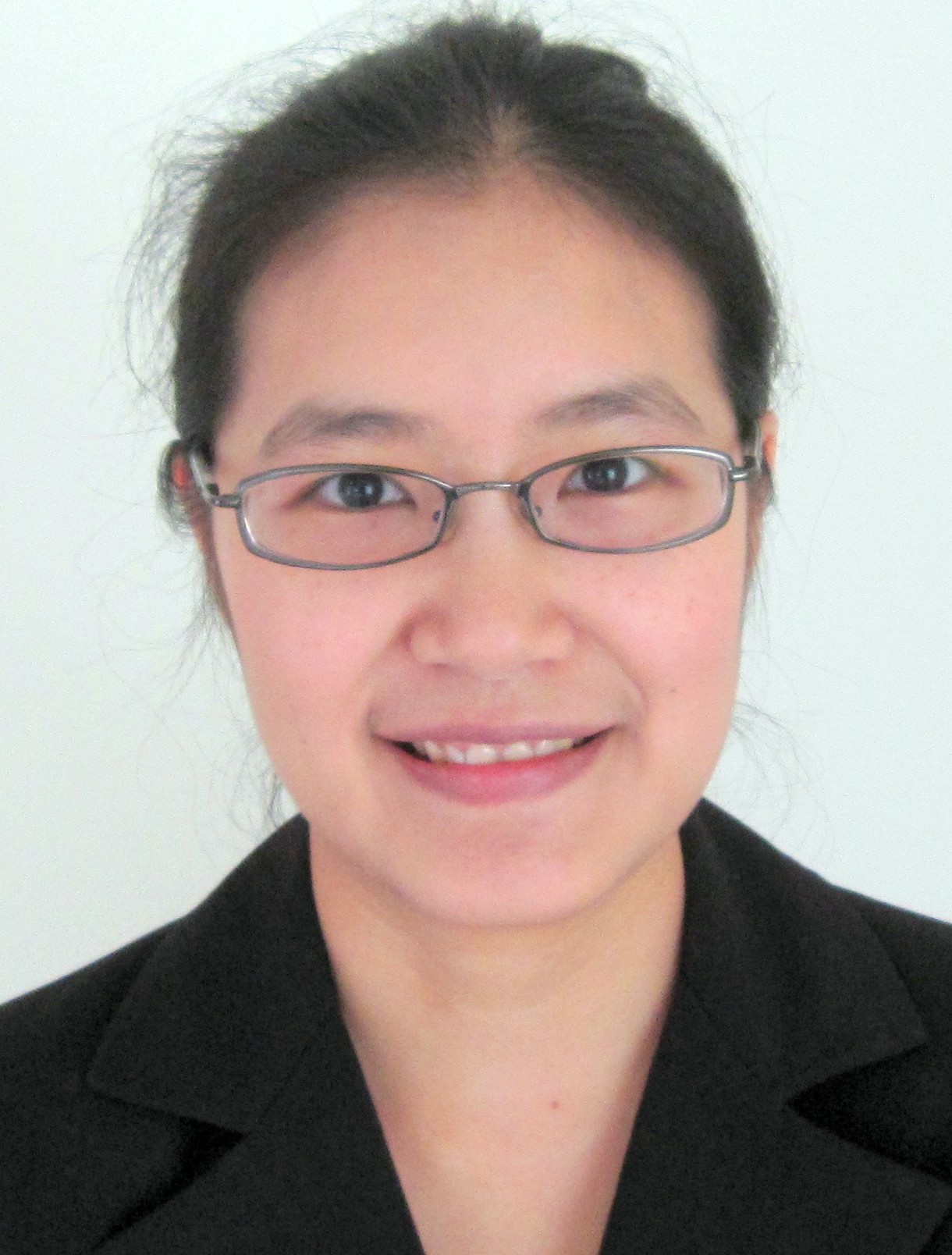 Dr. Sirimon O'Charoen is Manager, Translational Medicine, atLife Science Professional Services, Thomson Reuters, and has over than 5 years of experience in data curation and annotation. Past projects include leading curation and workflow development for gene expression studies, clinical studies, and literature. Before joining Thomson Reuters, she was a Senior Research Scientist and reported directly to the company's CEO at Torrey Path, Inc, a provider of omics data repositories and annotation software for gene expression data. During 3 years at Torrey Path, she directed the team to develop curation platform for public gene expression data. The platform was integrated with tissue, disease, MeSH, and SNOMED ontologies for annotation and BioConductor packages for data pre-processing. She defined the commercial content products as well as user-interface features for accessing the company's content. At Thomson Reuters, she started as a Research Scientist working with tranSMART and developed an annotation template with control terminology for Janssen's facet search interface. The ontologies and standards used are MedDRA, MeSH, and CDISC. She delivered several custom curation projects such as annotation of historical experiments for a new searchable database at a customer's site. One noteworthy project also included an alignment of common data elements from multiple sources. Sirimon is now leading tranSMART and  curation projects at Thomson Reuters.
Contact: sirimon.ocharoen@thomsonreuters.com
MODERATOR: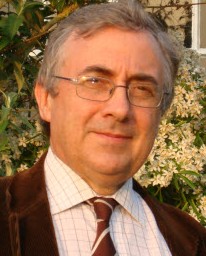 John Wise is PRISME Forum's Program Coordinator.  He also serves as the Executive Director for the Pistoia Alliance where he is responsible for the Alliance's working groups while serving as the primary liaison between the project teams and the operational team and board. He is committed to encouraging pharma to use expert, third-party, cost-effective, regulatory-compliant, hosted information services.
Previously, John has held Informatics leadership roles in a variety of organizations including the University of London, Sandoz, ICRF, Roche, Ipsen, and Daiichi Sankyo. In these roles, John has gained direct hands-on experience writing analytical software, teaching computation, delivering IT services, and providing computer-based services to the discovery, non-clinical development, clinical development, and regulatory affairs domains of the life-science industry.
Contact: programme@prismeforum.org
RECORDING:
Quick jump to:
Magali Haas: 0:3:16
Sirimon O'Charoen: 0:10:38
Paul Avillach: 0:21:10
Questions for the first three presenters: 0:37:13
Michael Braxenthaler: 1:02:55
Questions for the entire panel: 1:16:13
SLIDES: 
To download Magali/Sirimon's slides, click here.
To download Paul's slides, click here.
eCollaboration and Microsoft 2013 Platform
e-Collaboration – held April 10, 2014, 10 am US Eastern Time
eCollaboration and Microsoft 2013 Platform
AIM
The purpose of this webinar was to bring recommendations about e-Collaboration to the PRISME Forum meeting scheduled for May 2014. (Session was not recorded.)
ATTENDEES
| | | |
| --- | --- | --- |
| Last Name | First Name | Organization |
| Binnie | Alastair | Bristol-Myers Squibb |
| Budin-Jones | Slava | GSK |
| Danilovich | Yann | Takeda Pharmaceuticals |
| Desmarquet | Christelle | Sanofi |
| Francis | Joe | GSK |
| Holst | Paige | Amgen |
| Jost | Juergen | Merck KG aA |
| Olszewski | John | B-I |
| Romig | Timothy | Amgen |
| Sedlock | David | Takeda Pharmaceuticals |
| Skorupa | Greg | GSK |
| Stanculescu | Nico | PRISME Forum |
| Wise | John | PRISME Forum |
BACKGROUND
Building on the discussions we had about eCollaboration at the Fall 2013 PRISME Forum Meeting, we are planning our first PF webinar of 2014 to be about eCollaboration and to be scheduled for Thursday, April 10, 2014.
This webinar continued our knowledge sharing around eCollaboration and the Microsoft 2013 Platform.  A number of individual "company-to-company" discussions have occurred around the broader topics of eCollaboration over the last few months.  Mark Yuzuk from BMS kindly agreed to chair and facilitate the webinar.
ABSTRACT
This first PRISME Forum eCollaboration webinar will be focused on sharing learnings about Microsoft's 2013 platform.  The purpose of the webinar is to share current status, plans, and implementation learnings of the product.  Recognizing that many companies are just underway with these types of initiatives, the webinar will be sharing in-flight/draft plans and/or the findings from due diligence efforts in which companies have been engaged. Topics that will be covered include:
New features that will impact how people work
Deprecated functionality not available in 2013
Integration with the rest of the Microsoft stack
Cloud vs. On-Premise Implementation considerations
The webinar will be focused around the product only.  Discussions around pricing, implementation partner performance, or other topics that pertain to individual companies are off limits
If individuals in your organization have interest in further shaping the agenda and/or facilitating the webinar please reach out to Mark directly at Mark.Yuzuk@bms.com.
TARGET AUDIENCE
People involved in any Microsoft 2013 upgrade project or strategy in your organization
People who are focused at Team effectiveness and/or collaboration (aka how people are working and sharing information internally and with partners) leveraging the Microsoft platform of collaboration technologies
People who are looking not just at the technical functionality of what SharePoint can do for a particular Division or department, but focused on how to deliver common enterprise wide services to clients to improve how they work leveraging collaboration technologies.
PRESENTER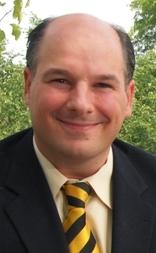 Mark Yuzuk, leads Bristol-Myers Squibb's group responsible for enabling collaboration technologies within R&D while driving adoption and value realization of these capabilities. Mark and his team are tasked with the identification, prioritization and execution of high-impact opportunities that demonstrate the value of collaborative cultures, work practices, and behaviors for team, individuals and the enterprise. Mark led the rollout and support of SharePoint for R&D, as well as other platforms like Ideation, OCS, LiveMeeting, and evaluation of other collaborative solutions.
Previously at BMS Mark led the Solution Delivery and Support organization for R&D Operations. He has also been the capability management lead for the M&A organization – Strategic Transactions, and has lead work streams integrating acquired companies into BMS.
Prior to joining BMS, Mark was an executive in the R&D practice of Accenture. Mark specialized on strategy and implementation of large scale technology and process capabilities working with various clients in the Life Sciences.
CLOUD
Cloud
by Matteo di Tommaso
Member only area – please Log In to view this content.
BIG DATA WORKING SESSION
"Big Data" Working Session
Member only area – please Log In to view this content.
e-COLLABORATION
BACKGROUND/NEED:
Member only area – please Log In to view this content.
WHITE PAPERS and MEMBER PUBLICATIONS
Drug Discovery World Spring 2018: AI and Biopharma R&D IT
Artifical intelligence

PRISME-Forum-Collab-Whitepaper-FINAL


MEMBER PUBLICATIONS
2011
Wise-J-C-M. ELNs An essential productivity tool – but which one to use? European Pharmaceutical Review 3 Volume 16, Issue 4, 2011

Kallesøe-C-S, McGurk-J, Miller-M, Møller-K-V, Roberts-B, Stephens-S, Di Tommaso-M, Wise-J-C-M. The Pharmaceutical Industry and the Cloud A PRISM Forum Position Paper – Touch Health Sciences, August 2011

Fitzmartin-R, Wise-J-C-M. Computer System Validation – Is it Fit for Purpose? Touch Health Sciences, August 2011
Thornber-S, Kallesøe-C-S, Wise-J-C-M. The Pistoia Alliance – The Sequence Services Project. G.I.T. Laboratory Journal Europe, Issue 1-2/2011
2010
Fitzmartin-R, Wise-J-C-M. The Tale of Health Care Reform – DIA Global Forum, December 2010
Fitzmartin-R, Wise-J-C-M. Pharmacovigilance in the 'New Pharma'. Touch Briefings – Drug Development – Volume 5 – 2010
Fitzmartin-R, Wise-J-C-M. Clinical Data Management – Pharma's Cinderella? DIA Global Forum, August 2010.
Trinks-U, Wise-J-C-M, Fitzmartin-R. Is Predicitive Analytics the Key to Pharmacovigilance in Pharma Health Care? DIA Global Forum, February 2010.
2009
Fitzmartin-R, Wise-J-C-M. Pharma Trends: The Role of R&D Networks and Partnerships.Screening Trends in Drug Discovery, 3 July 2009.
Fitzmartin-R, Wise-J-C-M. Pharma Trends: The role of the Knowledge Managenemt Platform.Screening Trends in Drug Discovery, 2, April 2009
Fitzmartin-R, Wise-J-C-M. Pharma Trends: The role of the Emerging Markets. Screening Trends in Drug Discovery, 1, February 2009
2007
Feigenbaum L, Herman I, Hongsermeier T, Neumann E, Stephen S. The Semantic Web in Action. Scientific American, December 2007.
Kerlavage, Anthony, Bonazzi, Vivien, Di Tommaso, Matteo, et al, The Celera Discovery System™, Nucleic Acids Research vol 30, No 1, Oxford University Press, 2002